On the past 19th and 20th of August at Los Mangos library, we gathered our community of young scholarship recipients, staff, and donors to once again celebrate our delivery of educational supports, which took place in two phases. On Saturday, we held our second scholarship delivery for high school and university students who received their checks corresponding to their second annual installment, a significant boost to continue with their studies and achieve their dreams. The next day, it was the turn of middle school students, who received their annual package of school supplies and uniforms with great enthusiasm.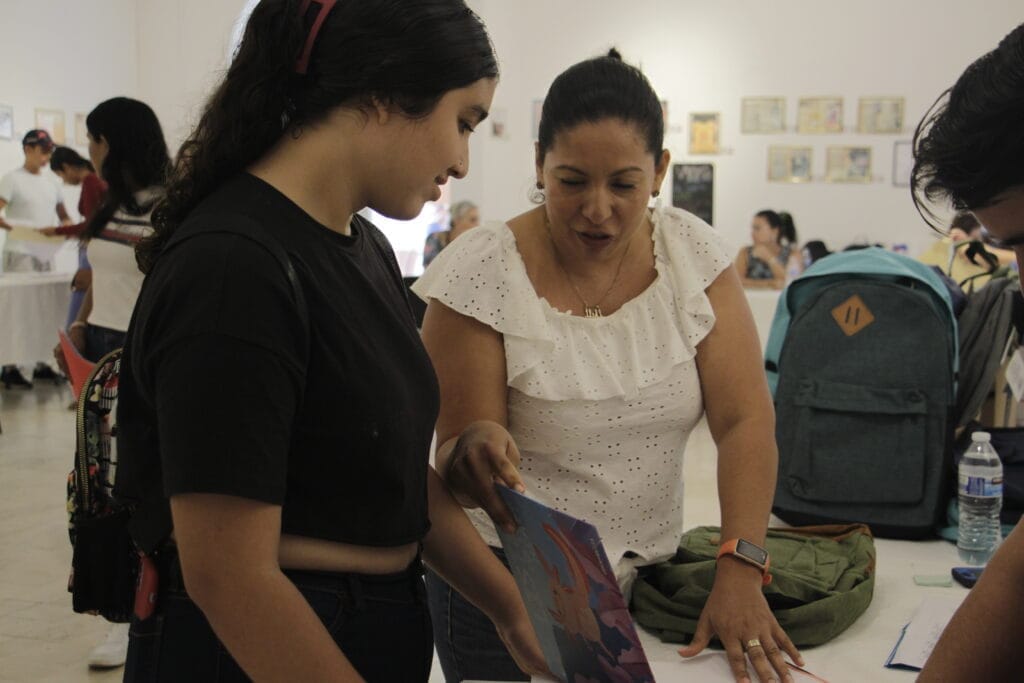 This event, filled with hope and joy, would not have been possible without the tireless generosity of our donors and collaborators, who are the true heroes behind these gestures of solidarity and support. The delivery not only represents material aid for our young people but also an investment in the future of our community, a gesture of confidence in the potential of our youth.
We want to extend a warm thank you to everyone who made this event possible. Thanks to you, these talented youngsters can continue pursuing their academic and professional goals with fewer obstacles in their way.
Education remains one of the most powerful tools for personal development and our community as a whole. These events are tangible proof of what we can achieve when we join forces to invest in the future.
From the bottom of our hearts, we want to say thank you! To all who made these delivery days possible, your generosity is not only helping to shape future professionals but also building a stronger and united society. Congratulations to the benefited students, we wish you much success in your educational journey!
Donate Now